policies. They will import millions of migrants for cheap labor and drive down wages. Meanwhile letting inflation run hot and further eroding your wages.
Tim Ballard Says He's Suspicious of 'False Allegations' Made Public Against Him Just Days After Considering Run for Romney's Senate Seat (VIDEO)
Sound of Freedom hero Tim Ballard released a video addressing the recent allegations that assert his June resignation from Operation Underground Railroad (OUR) was due to claims of sexual misconduct.
Ballard addressed the allegations in a video filmed right in front of Abraham Lincoln's Cottage in Washington D.C.
The anti-human trafficking activist shared "Like Lincoln, who was in this house, I will not stop, I will not give up."
Ballard continued "We are highly suspicious about the timing of such a statement… Given the close proximity to Mitt Romney's announcement he is retiring and my own public comments that I am prayerfully considering running for public office." 
Democrat Sen. Bob Menendez Getting Indicted Again
The U.S. Attorney's Office for the Southern District of New York announced that it will soon unseal an indictment charging Sen. Bob Menendez (D-NJ) and his wife with counts of bribery.
In a tweet, the office alleges the forthcoming bribery charges against the sitting senator and his wife, Nina Menendez, are "in connection with their corrupt relationship with three New Jersey businessmen":
"Menendez received cash, gold bars, payments toward a home mortgage, compensation for a low- or no-show job, a luxury vehicle and other items of value," NBC News reported, citing a copy of the filing it obtained.
Which means that are ready to release something against Trump
U.S. Senator Menendez "temporarily" steps down as Chairman of the Foreign Relations Committee after bribery indictment
Comer pushes back on Karine Jean-Pierre calling impeachment 'baseless': 'We have mountains of evidence'
White House press secretary hammers GOP's 'evidence-free' impeachment inquiry
Kentucky Rep. James Comer said  he has "no idea" what White House Press Secretary Karine Jean-Pierre meant when she said there was "no evidence" for House Republicans' impeachment inquiry into President Biden.
The House Oversight Committee chair told "The Faulkner Focus" that the House will discuss "mountains of evidence" in the first impeachment inquiry hearing next week.  
Let's start with the fact that we've discovered the Biden family has taken in over $20 million from foreign nationals that came through a series of shell companies that were then laundered down to the Bidens in incremental payments. My question to the White House is, what did the Bidens do to receive that $20 million? They can't answer it. They try to act like it didn't happen, like it didn't exist, but it did. $20 million. We heard from the IRS whistle-blowers that they didn't pay a penny of taxes on this money, that this investigation was leading to Joe Biden. We found even though Joe Biden said he never met with or spoke to or had any knowledge of any of these people who were mysteriously wiring millions of dollars to the Bidens, we have found through our deposition process that he spoke to every one of them on the phone over a dozen times. So there are mountains of evidence. We can talk about the text messages, the emails. We can talk about the bank receipts and that's what we're going to talk about next week in our first impeachment inquiry hearing.
Source: foxnews.com
Fourth IRS official confirms DC and California prosecutors declined Hunter Biden case
A fourth IRS official has told Congress about roadblocks that now-special counsel David Weiss faced last year in attempting to bring charges against Hunter Biden outside his district in Delaware.
Darrell Waldon, the former IRS special agent in charge of the agency's Washington field office, told the House Ways and Means Committee in a closed-door interview earlier this month about a number of challenges he witnessed during his two years on the case, according to a transcript of the interview obtained by the Washington Examiner.
Source: washingtonexaminer.com
INSANITY: Chicago Mayor Brandon Johnson Signs $29 Million Contract to Build Illegal Immigrant Camps in the City
Residents of Chicago are begging Mayor Brandon Johnson to stop accepting more illegal immigrants but he clearly isn't listening.
Instead, the mayor has just signed a $29 million dollar contract to build camps for illegal immigrants in the city.
This is like a disaster in slow motion. Everyone can see the crash coming but no one seems able to convince leaders to stop it.
The Daily Mail reported:
Chicago Mayor Brandon Johnson quietly signs $29 MILLION contract with security firm to build migrant camps The city's deal with the controversial Garda World firm, signed last week, includes at least six locations across the city, with zones holding between 200 and 1,400 asylum seekers. It also includes bedding, laundry, showers, three meals a day and security.
Source: thegatewaypundit.com
'The Border Was Secured': Texas Official Rips Biden Admin For Ordering Agents To Cut Fences
A spokesman for the Texas Department of Public Safety ripped the Biden administration for ordering Border Patrol agents to cut a fence on the border.
Republican Gov. Greg Abbott of Texas posted video of the agents appearing to cut a barbed-wire fence and lowering a rope for some illegal immigrants Wednesday, saying the Biden administration ordered the agents to do so and that he had directed the National Guard to rebuild the barrier. The state has been in a legal battle with the Biden administration over barriers erected by state agencies to reduce or deter illegal immigration.
Source: dailycaller.com
Biden Taps Vice President Harris to Lead Executive Level Gun Control Office
When President Joe Biden announces the new executive-level Office of Gun Violence Prevention on Friday, he will name Vice President Kamala Harris as the one to oversee the office
Harris also noted, "The new Office of Gun Violence Prevention will play a critical role in implementing President Biden's and my efforts to reduce violence to the fullest extent under the law, while also engaging and encouraging Congressional leaders, state and local leaders, and advocates to come together to build upon the meaningful progress that we have made to save lives."
Source: breitbart.com
She started out as the border czar, was the border fix or did it get worse, do people see the invasion, do people see this as a national security threat, do the people want a wall and secure border, mission accomplish, the people see it now
Now Kamala will go after the 2nd amendment and the people's weapons, they are not going to beat around the bush, they are coming for the weapons, not just ar 15 all of them, this is their 16 year plan, the people are about to get a wake up call
Biden to Install Anti-2nd Amendment Activists in White House
The Times reveals, "According to published reports, the office will be staffed by gun control activists from Everytown for Gun Safety, the organization started by former New York Mayor Michael Bloomberg, and the Community Justice Action Fund."
The executive vice president of the Second Amendment Foundation, Alan Gottlieb, told the Times that simply puts the gun ban lobby "on the White House payroll."
  Source: thegatewaypundit.com
Seymour Hersh: "It's All Lies. The War is Over. Russia has Won."
"The war is over. Russia has won. There is no Ukrainian offensive anymore, but the White House and the American media have to keep the lie going," a senior US intel official  told Hersh. "The truth is if the Ukrainian army is ordered to continue the offensive, the army would mutiny. The soldiers aren't willing to die any more, but this doesn't fit the B.S. that is being authored by the Biden White House."
Source: thegatewaypundit.com
Zelensky asks Marina Abramovic to be ambassador for Ukraine
Artist will lend her voice to help rebuild schools in the country Volodymyr Zelensky has asked Marina Abramović, the performance artist, to be an ambassador for Ukraine.
‌The 76-year-old Serbian is holding her first solo exhibition in the UK and is the first female artist to have a major show in the Main Galleries of the Royal Academy of Arts in London.
‌Visitors to the exhibition must squeeze between two nude models to enter the show, or opt to bypass what one journalist dubbed the "naked gates".
‌"I was the first artist to support the Ukraine war against Russia and to give my voice. It is definitely a repetition of history," she said in an interview with the Modern Art Museum in Shanghai.
Source: thetelegraph.co.uk
1214Q !xowAT4Z3VQ ID: e5f893 No.1123696

Anonymous ID: dfbd37 No.1123617


>>1123575
why does image search for "maggie Nixon" and "obama" return an image of abramovich and defranco ONLY? I think we are over the target?
>>1123617
Bigger than you can imagine.
POTUS warning shot.
Mack.
Snowball.
Why is Hussein pictured w/ this H-Wood child many times?
What are 'pet' names?
Conspiracy?
Q
https://platform.twitter.com/embed/Tweet.html?dnt=true&embedId=twitter-widget-18&features=eyJ0ZndfdGltZWxpbmVfbGlzdCI6eyJidWNrZXQiOltdLCJ2ZXJzaW9uIjpudWxsfSwidGZ3X2ZvbGxvd2VyX2NvdW50X3N1bnNldCI6eyJidWNrZXQiOnRydWUsInZlcnNpb24iOm51bGx9LCJ0ZndfdHdlZXRfZWRpdF9iYWNrZW5kIjp7ImJ1Y2tldCI6Im9uIiwidmVyc2lvbiI6bnVsbH0sInRmd19yZWZzcmNfc2Vzc2lvbiI6eyJidWNrZXQiOiJvbiIsInZlcnNpb24iOm51bGx9LCJ0ZndfZm9zbnJfc29mdF9pbnRlcnZlbnRpb25zX2VuYWJsZWQiOnsiYnVja2V0Ijoib24iLCJ2ZXJzaW9uIjpudWxsfSwidGZ3X21peGVkX21lZGlhXzE1ODk3Ijp7ImJ1Y2tldCI6InRyZWF0bWVudCIsInZlcnNpb24iOm51bGx9LCJ0ZndfZXhwZXJpbWVudHNfY29va2llX2V4cGlyYXRpb24iOnsiYnVja2V0IjoxMjA5NjAwLCJ2ZXJzaW9uIjpudWxsfSwidGZ3X3Nob3dfYmlyZHdhdGNoX3Bpdm90c19lbmFibGVkIjp7ImJ1Y2tldCI6Im9uIiwidmVyc2lvbiI6bnVsbH0sInRmd19kdXBsaWNhdGVfc2NyaWJlc190b19zZXR0aW5ncyI6eyJidWNrZXQiOiJvbiIsInZlcnNpb24iOm51bGx9LCJ0ZndfdXNlX3Byb2ZpbGVfaW1hZ2Vfc2hhcGVfZW5hYmxlZCI6eyJidWNrZXQiOiJvbiIsInZlcnNpb24iOm51bGx9LCJ0ZndfdmlkZW9faGxzX2R5bmFtaWNfbWFuaWZlc3RzXzE1MDgyIjp7ImJ1Y2tldCI6InRydWVfYml0cmF0ZSIsInZlcnNpb24iOm51bGx9LCJ0ZndfbGVnYWN5X3RpbWVsaW5lX3N1bnNldCI6eyJidWNrZXQiOnRydWUsInZlcnNpb24iOm51bGx9LCJ0ZndfdHdlZXRfZWRpdF9mcm9udGVuZCI6eyJidWNrZXQiOiJvbiIsInZlcnNpb24iOm51bGx9fQ%3D%3D&frame=false&hideCard=false&hideThread=false&id=1704980288827171001&lang=en&origin=https%3A%2F%2Fx22report.com%2Fds-tries-to-reverse-public-opinion-evil-is-knocking-will-you-answer-will-you-fight-ep-3170%2F&sessionId=66b2dfd5220c1e31b82d5097bd9a028e56fdb90f&theme=light&widgetsVersion=aaf4084522e3a%3A1674595607486&width=550px
have service members aiding Ukraine in their border conflict.
Nuclear weapons testing sites in US, China and Russia have all been newly expanded – as expert says it 'hints' the countries could resume detonations
Analysis of satellite imagery shows test site expansion in all three countries
There is no evidence of an imminent nuclear test planned at any of the sites
But the development worries nonproliferation experts who fear a new arms race
The United States, China and Russia have all recently expanded their underground nuclear bomb test sites, a development that concerns nonproliferation experts who fear a new global arms race.
Satellite images shared with DailyMail.com on Friday show significant construction in recent years at the Nevada National Security Site near Area 51 in the US, China's Lop Nur test site, and Russia's atomic proving ground Novaya Zemlya.
While there is no evidence that a nuclear test is imminent at any of the three sites, experts fear that that the three powers are goading each other closer to the resumption of underground nuclear tests for the first time since 1996.
'There are really a lot of hints that we're seeing that suggest Russia, China and the United States might resume nuclear testing,' Jeffrey Lewis, an adjunct professor at the James Martin Center for Nonproliferation Studies at the Middlebury Institute of International Studies, told CNN, which first reported the images.
Source: dailymail.co.ukChina Threatens Taiwan, Insists Human Rights Are Relative in U.N. Address
Chinese Vice President Han Zheng promised the United Nations General Assembly during his address on Thursday afternoon that his Communist Party would never practice "hegemony and expansion" and promote dialogue and peace – before threatening the nation of Taiwan with the "firm resolve, strong will, and the power of the Chinese people."
Han asserted that Taiwan, a sovereign country that has never been governed by a state based in Beijing, had been part of China since "ancient times," and warned that "no one should ever underestimate" how far Xi Jinping's genocidal regime would go to realize "complete reunification." He also vowed that his country would always promote "peace, development, equity, justice, democracy, and freedom."
"There is but one China in the world. The government of the People's Republic of China is the sole legal government representing the whole of China and Taiwan has been an inalienable part of China's territory since ancient times," Han incorrectly asserted. "No one, no force, should ever underestimate the firm resolve, strong will, and the power of the Chinese people to safeguard their sovereignty and territorial integrity."
Source: breitbart.com
---
False Flags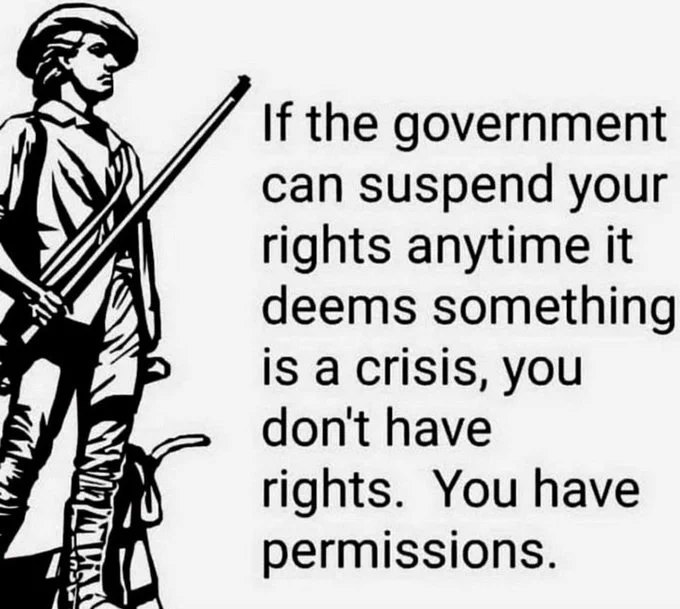 Breaking Big in Wisconsin: Legislation Introduced to Eliminate ERIC System
States on the ERIC System. From 32 to 23 since the 2020 election.
Guest post by Jefferson Davis
Madison – Sen. Stroebel (R-Saukville) and Rep. Bodden (R-Stockbridge) introduced legislation today to have Wisconsin join 10 out of 31 other states that have voted to sever their contract with the highly questionable and ethically and legally challenged voter database organization, E.R.I.C. The Arizona democrat governor is the only elected public official to have vetoed the bill that would have terminated their contract with E.R.I.C.
Source: thegatewaypundit.com
Breaking: Wisconsin Republicans Introduce 15 Articles of Impeachment Against Elections Administrator Meagan Wolfe
Wisconsin Republicans introduced 15 articles of impeachment against Meagan Wolfe, the Administrator of the Wisconsin Elections Commission, citing allegations of maladministration in office and potential violations of election laws.
The allegations include Wolfe promoting and encouraging illegal alterations of absentee ballot applications during the administration of the 2020 presidential election in Wisconsin. The law makes clear that absentee voting, in contrast to in-person voting, is regarded as a privilege rather than a right.
Here is a list of the 15 Articles of Impeachment in the 23 page report:
Source: thegatewaypundit.com
DNC in Panic Mode? Trump Seeing Levels of Minority Support No Republican in 50 Years Has Reached
According to an analysis in The Washington Post, Trump is smashing the numbers of any former Republican when it comes to his approval ratings with the black and Hispanic community.
Five polls in recent weeks show Trump averaging 20 percent approval among black voters and 42 percent approval among Hispanic voters, according to the Post.
Source: thewesternjournal.com
They're Pushing Us Because They Assume We Won't Push Back
We are transitioning into what might be called the Post-America period. All the pillars of a free Republic are under attack. Forces are surging from all sides, led by Progressives who sense they have us on the run. During war, you send scouts out ahead to reconnoiter in advance of your main force. The Progressive scouts are sending messages "meeting light to no resistance." Progressives are emboldened, believing that whatever they do is working, and their victory is in sight.
Let me explain why I hope they may be in for a rude shock. Everything the Destroyers (Progressives, Liberals, or even simply the Left) do depends on you giving up. They cannot actually take anything from you. You must give it up willingly. All the signs make them feel they can accomplish this monumental feat of brinksmanship without you fighting back.
Our side has much more going for it than you might at first believe:
1. Red counties outnumber blue counties by almost 5 to 1, with six states and about 19 counties likely to be the key to deciding the next election. Much of our productive might, agriculture, military, warehouses, transportation systems, and, most importantly, patriots overwhelmingly live in red counties. The Silent Majority is alive and well-armed. Biden can't count on the military and police to violate the civil rights of millions of Americans.
2. The Destroyers have bet everything on your own self-immolation. Leftism's foot soldiers are emotionally driven. However, their leadership is pragmatic and will advance into gaps they give them or try to go around the law and us at other times. However, when they hit a brick wall, they will retreat. Count on them, saving their own skins at all costs.
3. If we fail to stand up to bullies, we will be plagued by them forever. How we push back is beyond the scope of this article. Each of us will find a different way to resist being consumed on a Progressive's altar. The fundamental decision you must make is to act or sign your own death warrant. This is the simple calculus of life. Be the hunter or the prey.
We need reminders occasionally to ensure we remember how fragile our Republic is and how profoundly perfect our Constitution was at its inception. America is worth defending, even if we must sometimes fight for it. The world is choosing sides right now.
Source: americanthinker.com